Alumna Zuka'a Joudeh to participate in Fulbright Panel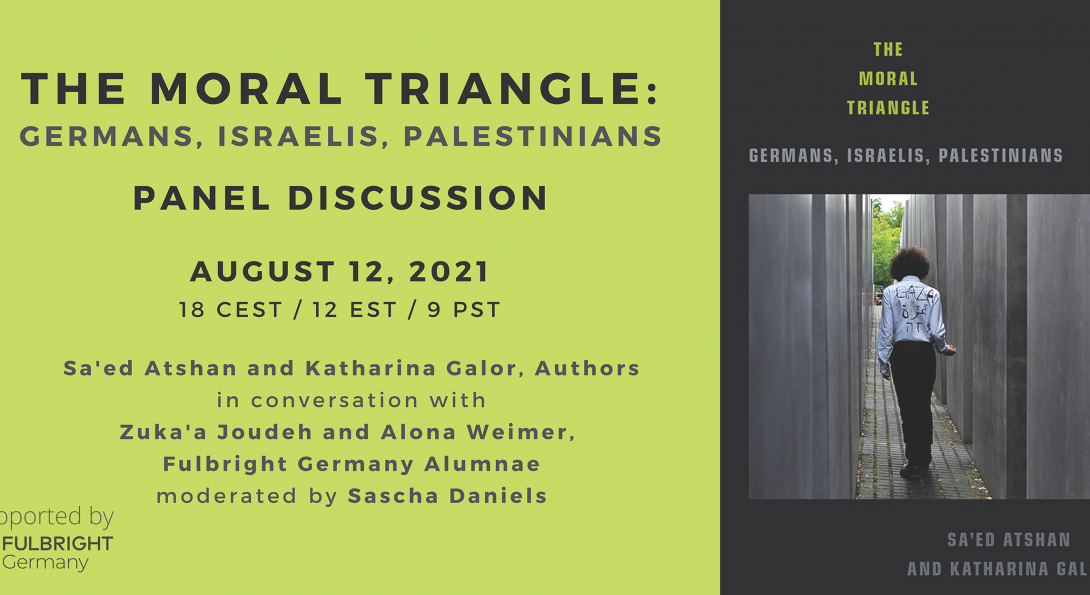 Zuka'a Joudeh (BA, Germanic Studies and Political Science, 2019) will participate in an upcoming panel discussion on the book The Moral Triangle: Germans, Israelis, Palestinians. The panel will explore the relationship among Germans, Israelis, and Palestinians in contemporary Germany featuring the co-authors of the book (Sa'ed Atshan and Katharina Galor), and former Fulbright Germany Scholars (Zuka'a Joudeh and Alona Weimer), moderated by Fulbright Germany alumna, Sascha Daniels. The panelists will reflect on their identities and experiences in Germany with their combined heritage as Americans, Germans, Israelis, and Palestinians.
You can find the book here: https://www.dukeupress.edu/the-moral-triangle. For a 30% discount, please use code: E20MORAL.