Why Study Languages?
Wondering what learning a language can do for you (beyond fulfilling a graduation requirement)?
Below are just some of the wonderful benefits language learning brings with it.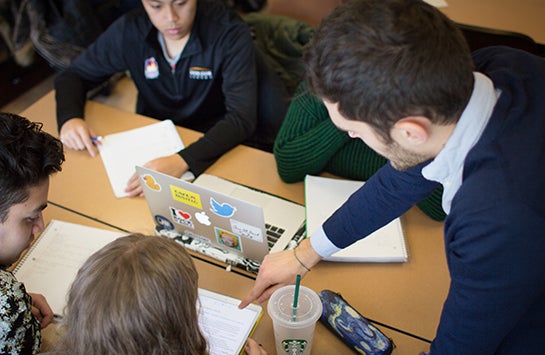 Professors and Programs That Care
Our classes are small and designed for student interaction. You'll get one-on-one attention from your professors.
The faculty in our departments routinely win teaching and mentoring awards. They are leaders in teaching at UIC and care about their students.
The Sandi Port Errant Language and Culture Learning Center hosts fun groups with conversation hours, films, and lectures to practice speaking. They also offer peer tutoring in several languages.
Above all, each faculty member has a real passion for helping you meet your goals. Hispanic Studies professor Margarita Saona says, "It is really rewarding to see students' faces light-up when they suddenly understand something they had not noticed before."