Mar
13
2020
POSTPONED – The Look and Feel of Spanish Historical Comics
Talks in Literature and Culture (TiLC)
March 13, 2020
4:00 PM - 6:00 PM
Address
601 S. Morgan St., Chicago, IL 60607
Download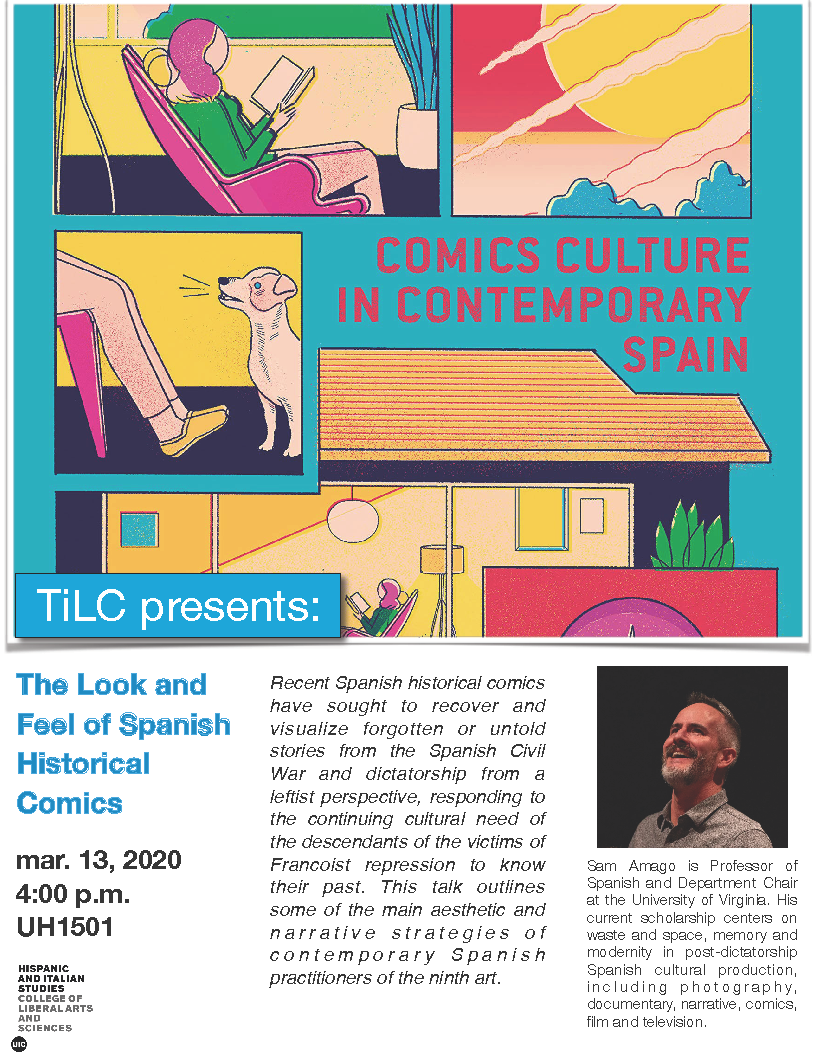 Due to the COVID-19 public health situation, this event has been postponed. Please check back for a new date!
Recent Spanish historical comics have sought to recover and visualize forgotten or untold stories from the Spanish Civil War and dictatorship from a leftist perspective, responding to the continuing cultural need of the descendants of the victims of Francoist repression to know their past. This talk outlines some of the main aesthetic and narrative strategies of contemporary Spanish practitioners of the ninth art.
Contact
School of Literatures, Cultural Studies and Linguistics
Date updated
Mar 13, 2020
Speakers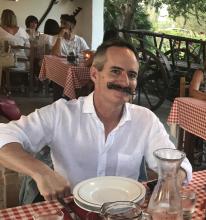 Samuel Amago
|
Professor of Spanish
|
University of Virginia
Sam Amago is Professor of Spanish and Department Chair at the University of Virginia. His current scholarship centers on waste and space, memory and modernity in post-dictatorship Spanish cultural production, including photography, documentary, narrative, comics, film and television.