Apr
29
2021
Book launch: Margarita Saona – "La ciudad en que no estás"
April 29, 2021
7:00 PM - 9:00 PM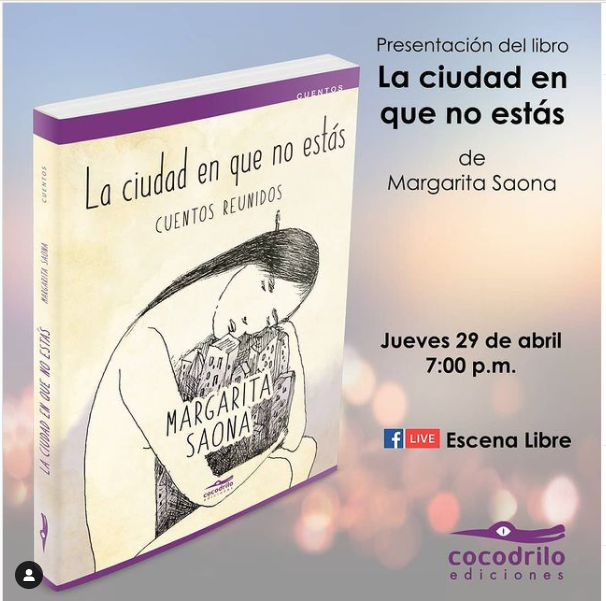 Cocodrilo ediciones and Victoria Guerrero Peirano, Claudia Salazar Jiménez and Romina Silman will present Margarita Saona's book La ciudad en que no estás, a compilation of short stories.
About the book, Ana María Shua writes:
"-¿Are you here? -No, I'm there. This beautiful book oscillates between migration and transit, dream and change, the familiar and the unknown. There are dystopias, plagues, travels, lost objects, witches, escapists. Missed encounters continue, identity is open, transient. However, Saona's precise and fierce prose captures each nuance of things lost: a city, a father, and old love. And she opens an enduring space: she is able to name what remains."
Book launch on Escena Libre on Facebook Live, Thursday April 29th, 7pm.
The event will be in Spanish.
Contact
School of Literatures, Cultural Studies and Linguistics
Date updated
Apr 19, 2021