Steven Marsh publishes new book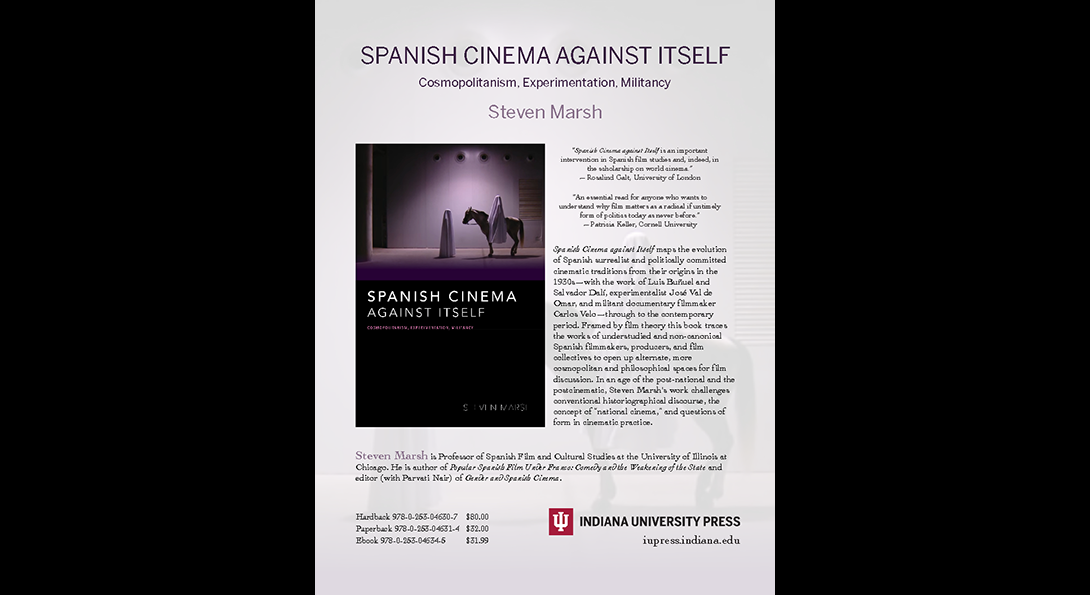 Steven Marsh, Professor of Hispanic Studies, has published a new book. Spanish Cinema against Itself was just released with Indiana University Press. According to the publisher, the book "maps the evolution of Spanish surrealist and politically committed cinematic traditions from their origins in the 1930s—with the work of Luis Buñuel and Salvador Dalí, experimentalist José Val de Omar, and militant documentary filmmaker Carlos Velo—through to the contemporary period."
For more about Prof. Marsh's book, read the book flyer.
quote1
Spanish Cinema against Itself is an important intervention in Spanish film studies and, indeed, in the scholarship on world cinema.

|
quote2
An essential read for anyone who wants to understand why film matters as a radical if untimely form of politics today as never before.

|
Modified on March 05, 2020