Why Study Foreign Languages?
Two Additional Benefits
Increased Cognitive Abilities Across Subjects!
When you learn a foreign language you find the benefits spill over into your engineering, pre-health and political science courses, too. Studies show multilingual students are able to better hypothesize in science and multi-task, and they have longer attention spans. Second language learners are even shown to perform higher on state standardized tests and the SAT and ACT.
Each year 300-plus UIC students find the benefits of bilingualism so compelling they round out business, history, and other majors through second majors and minors in the School. This is in addition to the 140 students whose primary major is in the School.
Enhanced Perspective Taking, A Crucial Skill!
Final Benefit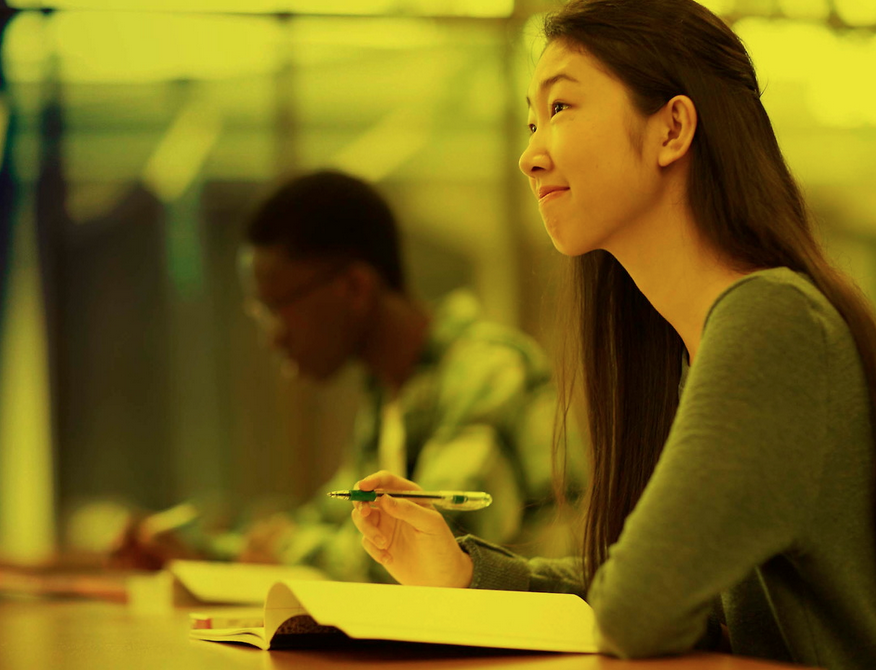 We Offer Skilled Teaching In Small Classrooms.
The School's departments offer many small classes designed for peer interaction and one-on-one attention from your professors. Faculty such as Kim Potowski and Anna Szawara have served as scholars in UIC's Center for the Advancement of Teaching – Learning Communities (TLC), and many others have received teaching and mentoring awards. Each faculty member has a real passion for helping you meet your goals.
Hispanic Studies professor Margarita Saona says, "It is really rewarding to see students' faces light-up when they suddenly understand something they had not noticed before."