Mar
6
2020
¡Hola Margarita! The interplay of Spanish and English and how to determine difference versus disorder in bilingual individuals
Talks in Linguistics (TiL)
March 6, 2020
4:00 PM - 5:00 PM
Address
601 S. Morgan St., Chicago, IL 60607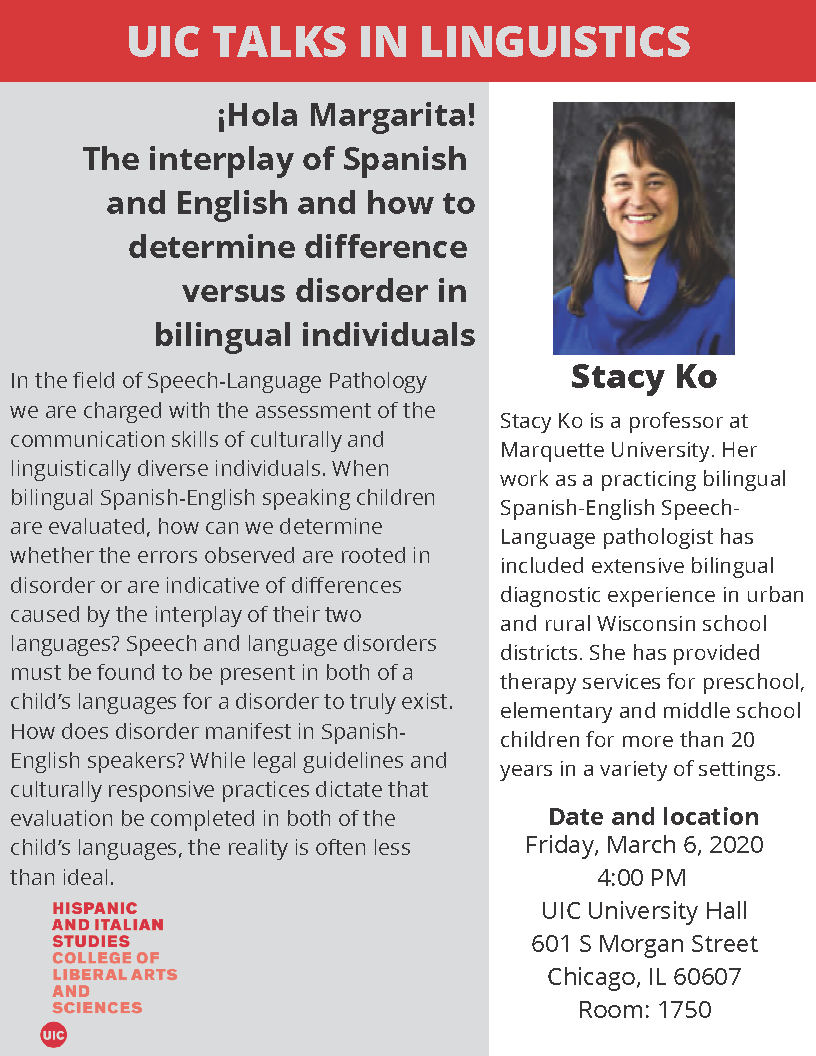 In the field of Speech-Language Pathology we are charged with the assessment of the communication skills of culturally and linguistically diverse individuals. When bilingual Spanish-English speaking children are evaluated, how can we determine whether the errors observed are rooted in disorder or are indicative of differences caused by the interplay of their two languages? Speech and language disorders must be found to be present in both of a child's languages for a disorder to truly exist. How does disorder manifest in Spanish-English speakers? While legal guidelines and culturally responsive practices dictate that evaluation be completed in both of the child's languages, the reality is often less than ideal.
---
The graduate-student organized UIC Talks in Linguistics (TiL) offers students, faculty, and invited-guests the opportunity to present ongoing work and get comments and ideas as well as the chance for critical and constructive discussion of their work.
Contact
School of Literatures, Cultural Studies and Linguistics
Speakers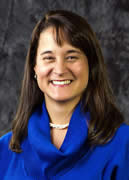 Stacy Ko
|
Marquette University
Stacy Ko is a professor at Marquette University. Her work as a practicing bilingual Spanish-English Speech- Language pathologist has included extensive bilingual diagnostic experience in urban and rural Wisconsin school districts. She has provided therapy services for preschool, elementary and middle school children for more than 20 years in a variety of settings.