Sep
13
2019
Geertje Potash-Suhr dedication and reading
September 13, 2019
3:30 PM - 5:30 PM
Location
Daley Library, room 1-470
Address
801 S. Morgan St., Chicago, IL 60657
Download
German Department Alumna Geertje Potash-Suhr will dedicate her collected works to the Daley Library and read from her work "Kein Liebesbrief von Peter Rühmkorf"
Zwanzig Jahre Freundschaft mit einem der größten Dichter Deutschlands. Gedichte und Prosa.
Peter Rühmkorf über die Gedichte von Geertje Suhr: "Diese Gedichte sind wirklich und wahrhaftig gut; es ist so ein ganz besonderer Hauch, ein persönlicher Zug darin, der nur sehr schwer zu bezeichnen ist, und dass einem die schnellen Analogien fehlen, scheint mir beinah das beste Zeichen. Was jeder Künstler, jede -in sich am heftigsten erwünscht, am herzlichsten herbeisehnt, einen eigenen Sound, sie hat ihn gefunden..."
Contact
School of Literatures, Cultural Studies and Linguistics
Date updated
Sep 17, 2019
Speakers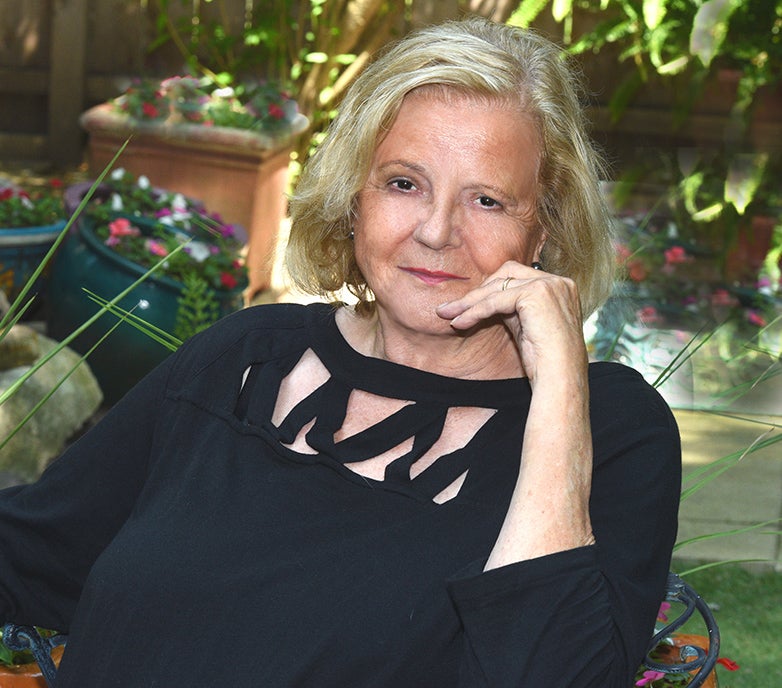 Geertje Potash-Suhr
author and alumna of the UIC German Department