Apr
3
2020
POSTPONED – On the Rock: The Acropolis Interviews
April 3, 2020
3:30 PM - 5:30 PM
Location
Daley Library, room 1-470
Address
801 S. Morgan St., Chicago, IL 60607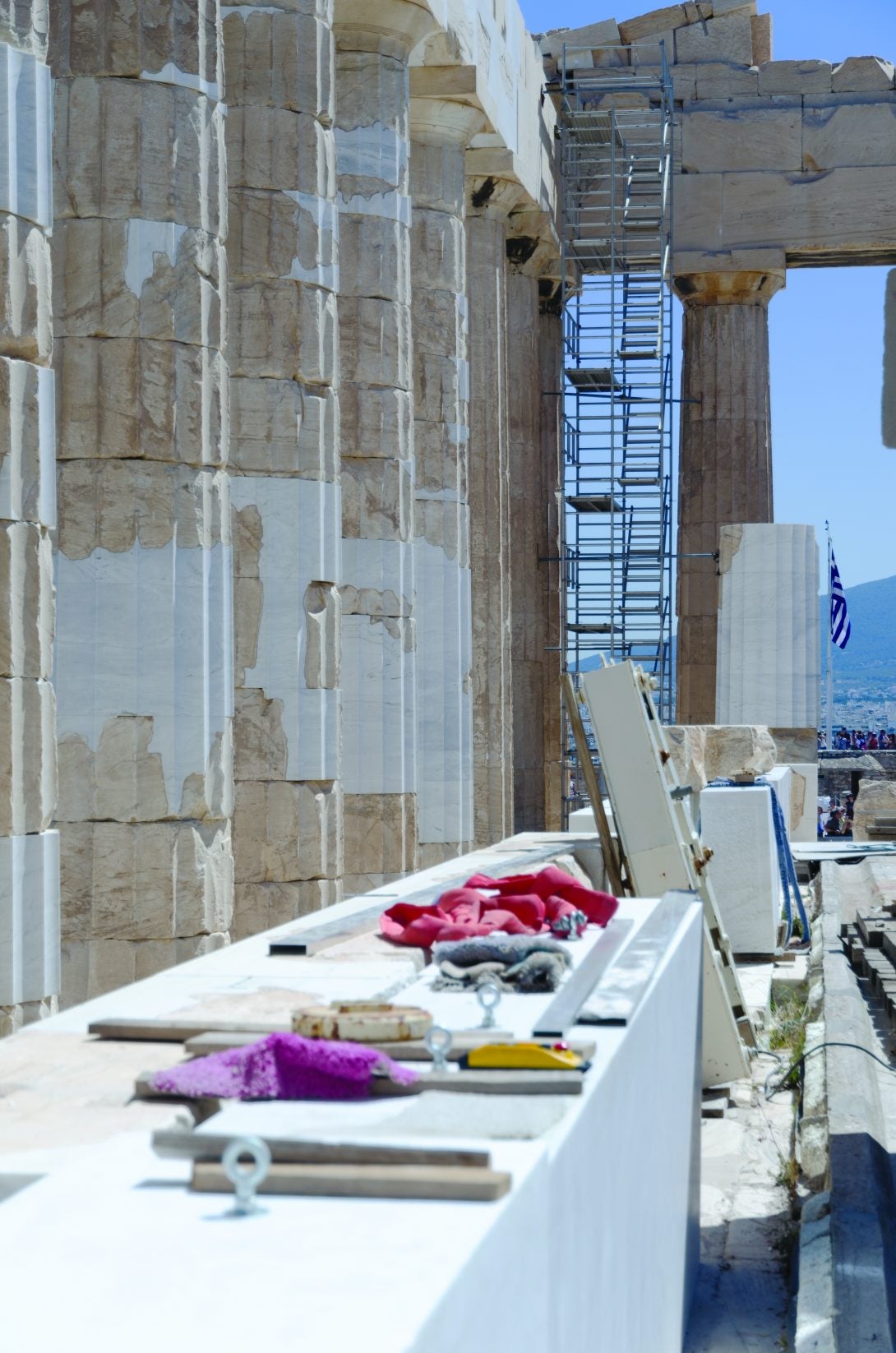 Due to the COVID-19 public health situation, this event has been postponed. Please check back for a new date!
Artist and author Allyson Vieira will give a reading from her new book On the Rock: The Acropolis Interviews, which explores the artistry of restoring Athens' Parthenon within the context of Greece's political and economic crisis. A student-lead discussion will follow.
A description of the book, from the publisher: "The marble workers laboring on the decades‐long restoration of the Acropolis are the invisible force rebuilding one of the world's most storied monuments. Inheritors of millennia-old tradition, few carvers exist today; fewer pass the Acropolis entrance exams. Their work is a highly technical amalgam of past and present, yet what these master marble carvers do and how they do it has remained undocumented until now. As the restoration enters its final phases, this timely book of interviews explores the workers' craft, techniques, training, and specific roles within the restoration in their unique and deeply personal voices. Concurrently, the book considers Greece's political and economic crisis from the workers' position. Amidst crippling unemployment, work on the Rock continues, despite radical cuts. How has the Greek crisis affected the technicians' thoughts about their craft, jobs, and citizenship? On the Rock: The Acropolis Interviews explores the intersection of these issues."
Contact
School of Literatures, Cultural Studies and Linguistics
Date updated
Mar 13, 2020