Apr
12
2021
CANCELLED – Reflections on Liberalism and Personhood in 20th Century Jewish Thought
April 12, 2021
12:00 PM - 1:30 PM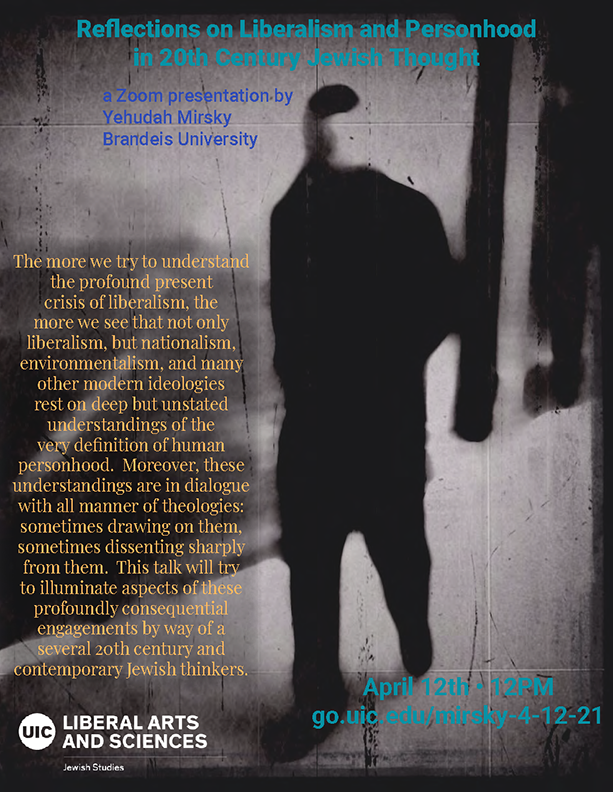 EVENT CANCELLED DUE TO ILLNESS. WE HOPE TO RESCHEDULE FOR THE FALL.
a Zoom presentation by Yehudah Mirsky (Brandeis University)
The more we try to understand the profound present crisis of liberalism, the more we see that not only liberalism, but nationalism, environmentalism, and many other modern ideologies rest on deep but unstated understandings of the very definition of human personhood. Moreover, these understandings are in dialogue with all manner of theologies: sometimes drawing on them, sometimes dissenting sharply from them. This talk will try to illuminate aspects of these profoundly consequential engagements by way of a several 20th century and contemporary Jewish thinkers.
Contact
School of Literatures, Cultural Studies and Linguistics
Date updated
Apr 12, 2021