Nov
13
2019
Why Read Concentration Camp Literature?
Forum on 15
November 13, 2019
4:00 PM - 6:00 PM
Address
601 S. Morgan St., Chicago, IL 60607
Download
Literary representations of concentration camps, ghettos, and besieged cities, particularly those connected to the Shoah, differ from most other literary texts in that they come to us prepackaged with complex moral arguments for why they should be read in the first place. Whereas one might be compelled to read a novel or see a play because of its currency in a given cultural moment or else because familiarity with the text underpins one's social or institutional status, books like Elie Wiesel's Night often function as "required reading" for a student's moral development, whether because they heighten our ethical awareness of the past or ensure that the events they depict will never happen again in the future. This talk presents a radical critique of the moral arguments that shape how we encounter camp representations and offers an alternative vision, both descriptive and prescriptive, for how they ought to be read in the twenty-first century.
Contact
School of Literatures, Cultural Studies and Linguistics
Date updated
Oct 29, 2019
Speakers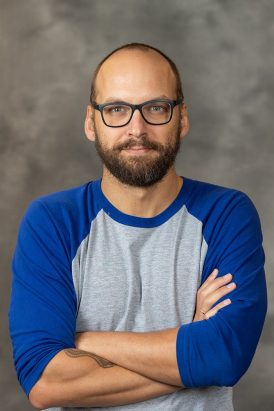 Benjamin Paloff
|
Assistant Professor of Slavic Languages and Literatures
|
University of Michigan
Benjamin Paloff is the author of Lost in the Shadow of the Word (Space, Time, and Freedom in Interwar Eastern Europe)—named the 2018 Best Book in Literary/Cultural Studies by AATSEEL—and of the poetry collections And His Orchestra (2015) and The Politics (2011). He has translated nearly a dozen books, most recently Dorota Masłowska's Honey, I Killed the Cats, and has been awarded fellowships from the National Endowment for the Arts (twice, in poetry and in translation), the US Fulbright Programs, the Stanford Humanities Center, and the PEN/Heim Translation Fund, among others. He is Associate Professor of Slavic Languages and Literatures and of Comparative Literature at the University of Michigan.