Apr
14
2020
CANCELLED – Against Borders: Affect, Migration, and Survival in 21st-Century Latin/o American Literature and Culture
Forum on 15
April 14, 2020
4:30 PM - 6:30 PM
Address
601 S. Morgan St., Chicago, IL 60607
Unfortunately, this event has been cancelled. We hope to reschedule for Fall 2020. Please check back.
The fear of being perceived as the other, the illegal, the undocumented, and the unwanted has increased among the Latin/o American population since Donald Trump became the 45th President of the United States in 2017, and certainly in view of his proposal to build a more substantial wall on the Mexico-U.S. border to make America "great again." Although the border that separates the US from Mexico and the rest of Latin America has been well represented in Mexican and Latina/o literature for decades, in this presentation I analyze a good sample of recent literary texts and cultural artifacts that situate us in ambivalent zones of conflictive emotions and affect, personal and collective memories, or justified and unjustified fears.
Contact
School of Literatures, Cultural Studies and Linguistics
Date updated
Mar 10, 2020
Speakers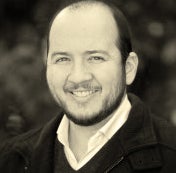 Oswaldo Estrada
|
Professor of Spanish & Latin American Studies
|
University of North Carolina at Chapel Hill
Oswaldo Estrada is a professor of Latin American literature at the University of North Carolina at Chapel Hill, editor of the journal Hispanófila, and founder and co-editor of the book series Palabras de América. His current research focuses on the representation of otherness, coloniality and (gender) violence, particularly in contemporary "border" narratives. He is the author and editor of several books of literary and cultural criticism, including La imaginación novelesca. Bernal Díaz entre géneros y épocas (Iberoamericana / Vervuert, 2009), Cristina Rivera Garza. Ningún crítico cuenta esto... (Eón, 2010), Ser mujer y estar presente. Disidencias de género en la literatura mexicana contemporánea (UNAM, 2014), Colonial Itineraries of Contemporary Mexico (with Anna M. Nogar, Arizona UP, 2014), Senderos de violencia. Latinoamérica y sus narrativas armadas (Albatros, 2015), Troubled Memories: Iconic Mexican Women and the Traps of Representation (SUNY, 2018), McCrack: McOndo, el Crack y los destinos de la literatura latinoamericana (with Pablo Brescia, Albatros, 2018), and Literatura y globalización. Latinoamérica en el nuevo milenio (with Eva Valero Juan, Anthropos, 2019).