2015 Summer Seminar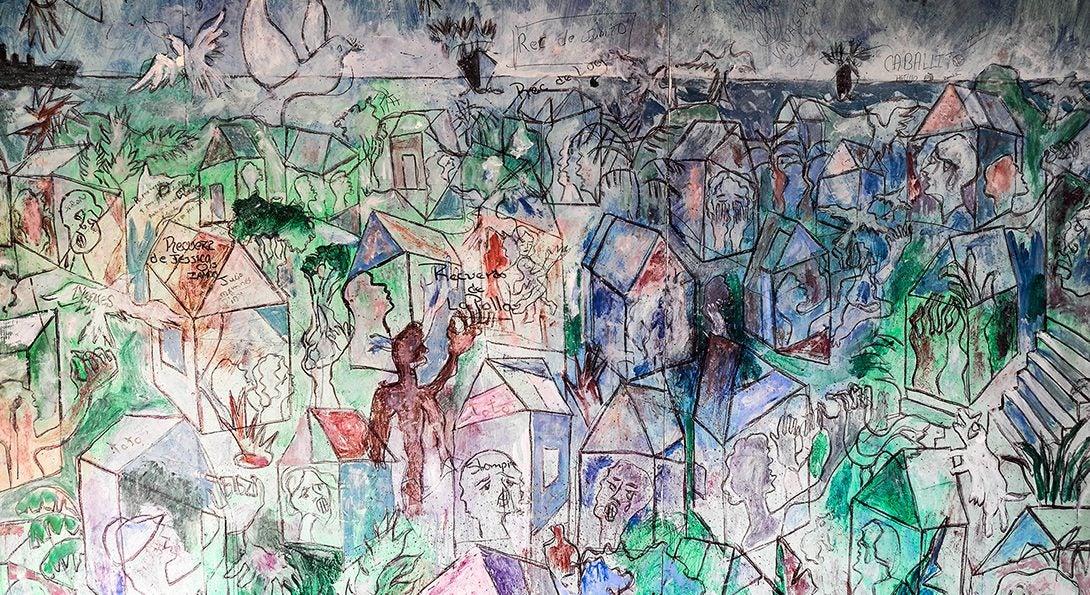 Languages of Conflict: Interventions in the Contemporary Humanities
Organizers:
Rosilie Hernández, Associate Professor
Department of Hispanic and Italian Studies
Michał Paweł Markowski, Professor and Head
Hejna Chair in Polish Language and Literature
Department of Slavic and Baltic Languages and Literatures
May 13-15, 2015
The aim of the LCSL 2015 Summer Seminar is to provide a venue for faculty and students from across our programs in literatures, cultural, and visual studies to engage each other in a substantial and significant manner around the topic of conflict, its representation, interpretation, and textual/visual languages. The overarching goal is to establish meaningful connections (both intellectual and practical in nature) between the multiple literature and cultural studies programs that comprise the LCSL and across LAS and Arts and Architecture, with the result of facilitating cross-departmental collaborations and mentorship opportunities for our graduate students.
As the philosophical genealogy anchored by Hegel, Marx, Nietzsche, Freud, Simmel, and Schmitt (to mention only a few) makes clear, the languages of conflict, their structures and strategies, are constitutive to existence and experience—ideological, social, political, economic, religious, ecological, aesthetic, psychological, and artistic. Despite our penchant for consent and resolution, dissent determines most interactions and exchanges in the public sphere. Moreover, individual psychical conflicts define and condition our experience of the world and others. Thus, both at the macro and micro levels, conflict—as a productive source, organizational motor, or destructive force—is everywhere and inescapable. Culture is a field of competing and inherently conflicted forces, and the texts we teach and research often expose our attachments to, our acceptance of, our need for, and obsession with conflict. Congruent with what is revealed in the texts we study, our own interpretative practice is intrinsically conducive to and nourished by dispute—by proving that our selection of, methodological approach to, and analysis of a text is superior we, even if unconsciously, enter into the arena of opposition. Within academia's fostering of free intellectual exchange, we cannot but understand conflict and its interventions as central to the practices, literary and interpretative, that we embrace.
The following questions only begin to suggest potential points of discussion for the LCSL Summer Seminar:
How do we define conflict?
How has the concept of conflict evolved through history?
How is conflict culturally/socially contingent?
What differentiates conflict from violence, both as a structure and a strategy?
What are the determining factors for its specific terms and conditions?
What are the pressures exerted by political and social conflict on the arts?
What is the affinity between early modern humanist debates or paragone regarding the superiority one form of art over another and modernist/contemporary considerations regarding the potentiality and limits of different artistic media?
At what level of artistic representation are we prone to find conflict?
Which genres are particularly suited to the rhetoric of conflict?
To what extent is the conflict between competing translations or competing imitations inscribed in the larger framework of conflicted interpretations?
What strategies do texts deploy in order to confront or avoid the impossibility of resolution?
Can we imagine an organizational or thematic motor or generative structure that could displace the structure and strategy of conflict? One that is not intrinsically dependent on conflict, such as resolution?
School of Literatures, Cultural Studies, and Linguistics
Institute for the Humanities
Department of English
Department of African American Studies